What are the things that really matter in life?
Do I remember my dreams and objectives?
And is this still the right path to the very own personal wonderland?
Within an increasingly dynamic and multi-facetted world we tend to loose sight of those vital questions. The work created by Thomas Jäckel is a reflection of these central aspects inherent to each human being. It captures life in permanent change and transformation as key challenge of modern society. While his artworks invite to decode one's personal, yet often obstructed views on these issues, the artist's motifs convey forward thinking and courage to actively step up to the challenges of change and focus on opportunities alongside with it.
Inspired by the multi-facetted character of life, Thomas' artworks strive to let different layers of complexity interfere and react with each other. Each step of this process is performed with thorough attention to detail.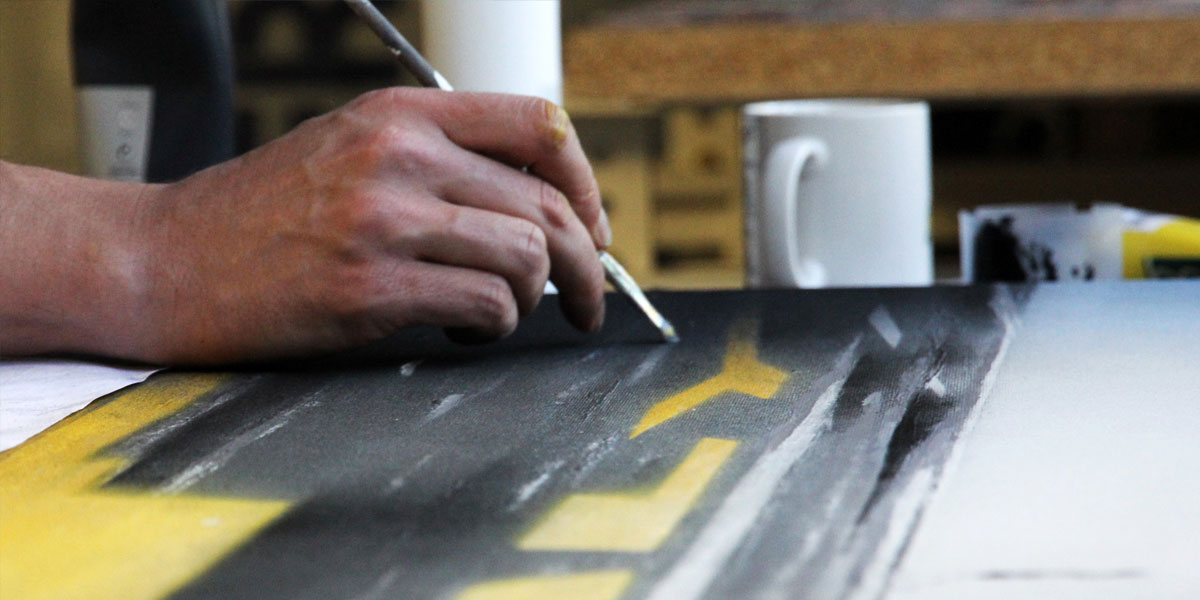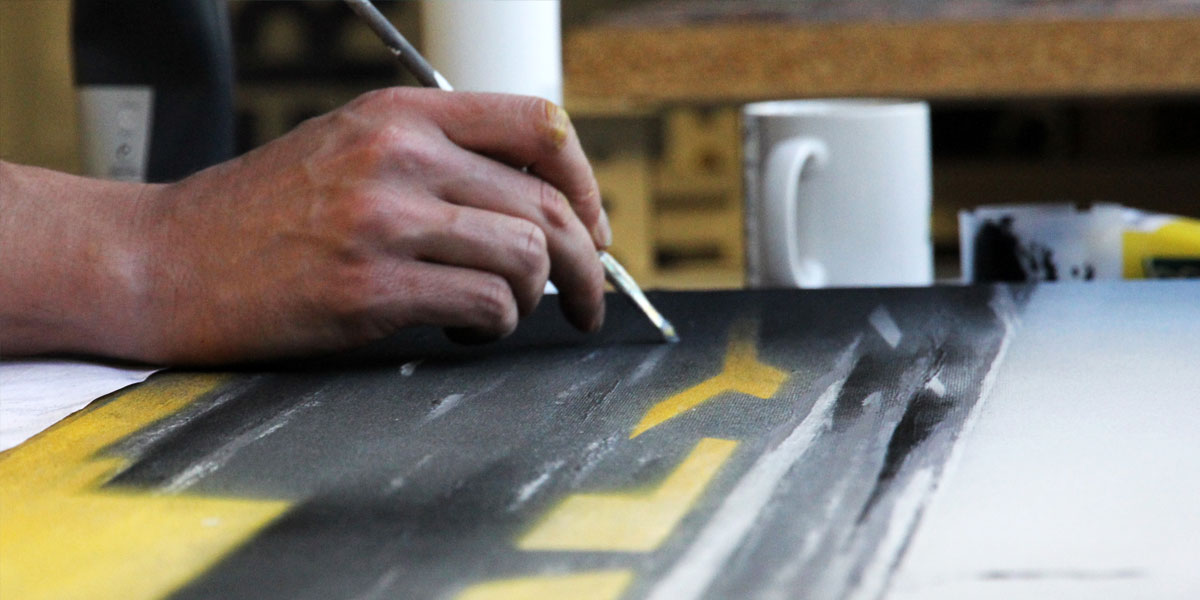 Auf welche Dinge kommt es im Leben wirklich an?
Erinnern wir uns noch an unsere Träume und Ziele?
Und haben wir den richtigen Weg eingeschlagen, diese zu erreichen?
In einer zunehmend schnelllebigen und komplexen Welt neigen wir dazu, solch entscheidende Fragen aus den Augen zu verlieren. Die Arbeiten von Thomas Jäckel sind eine Reflexion eben dieser zentralen Aspekte. Sie zeigen das Leben als einen Prozess der stetigen Veränderung und machen die Transformation als wesentliche Herausforderung moderner Gesellschaften sichtbar. Die Werke laden den Betrachter ein, die persönliche Sichtweise auf diese Themen zu erforschen. Und fordern gleichzeitig dazu auf, die Herausforderung des Wandels anzunehmen und Veränderungen selbst aktiv zu gestalten.
Inspiriert durch den Facettenreichtum des Lebens baut Jäckel seine Arbeiten aus in sich überlagernden Schichten auf, die miteinander reagieren. In jedem Schritt dieses Prozesses legt er viel Wert auf die Details. Durch inhaltliche Reduktion auf das Wesentliche vermitteln die Werke Jäckels gleichzeitig Klarheit und Leichtigkeit.